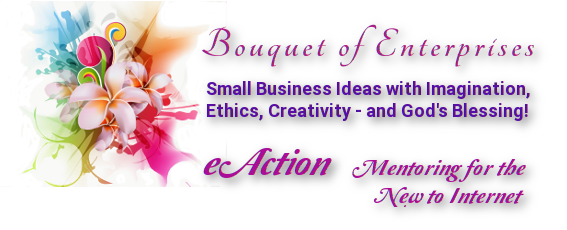 eAction Index
This is the index of the articles and posts I had on my eAction blog before I decided to move them to this site proper, and delete WordPress. Fighting off hackers can get exhausting.
About Me
Resourceful - Responsible - Rejoicing Ruth
Faithful - Tenderhearted - Wholehearted - Loyal
Advice for Your Online Business Learning Curve
What I Can Teach or Mentor You to Do
What You Can Catch or Learn from Me
Becoming a Business Woman (part 1)
You Want to Make Money Online - So Start HERE! (part 2
How to Build My Business Website to be Effective Online? (part 3)
You Need a Mentor to Make Money Online - Without Fumbling So Long(part 4)
How to Shop Around for a Good Mentor (part 5)
Managing Your Learning Curve in Marketing for Profit (part 6)
What it Takes to Do Business Online - Make Time! (part 7)
4 Stages of a Successful Marketer
How THEY get All that Traffic!
SCAM WARNING: Supreme Garcinia Cambogia!
A (((Hug))) and a Whisper for You!
Other Sections with Articles
Advice/Principles in Proverbs

4 My New-to-Net Friends:
- an Index to Training in Basic Computer and Internet Skills
- Email Security
- Internet Etiquette
- Questions to Ask of a New Business Model
Whether you collect diecast models of vintage cars, or your boys love vehicles of all kinds to play with on your carpets or in the sandbox, you may find just the DEAL at my Diecast Models Store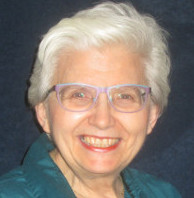 Ruth Marlene Friesen
The Responsible One
Business Card
Privacy Promises ~~ Sitemap
Bouquet of Enterprises
© 2004-2023 Ruth Marlene Friesen
Saskatoon, Saskatchewan, Canada