About Ruth Marlene Friesen
First - you want to know if I am safe to do business with, right?
The Quick Facts about Me
My earliest jobs were telephone/switchboard operator, and receptionist.
Then I was a live-in caregiver for my parents for 23.5 years.

Work: a novelist, writer, web designer, friend/mentor.

Past Volunteer: Chief Guide of Pioneer Girls Club in London, ON., then, an AWANA leader in Neuanlage, Sask. Then a website builder for some Missions and Ministries, as well as myself.

Hobbies: genealogy, writing/making books, booklets, and greeting cards, and crafts. (Oh, I also wrote and decorated letters to my Pen Pal Club every month for about 16 years). Now it is mainly gardening - besides my online businesses.

Comfort foods: peanut butter, yogurt, nuts and cheddar cheese.

Pet peeves: "email forwards," and people who pass on the highway over solid lines (especially near intersections where I'm about to turn left!)
I've always had a runaway imagination, and years ago I dreamed that I'd marry a fine, intelligent gentleman who would make all these ideas for small businesses come true. Well, instead- God brought me home to look after my aged parents, and took time to mature me, and show me that I could carry out a lot of these ideas myself!
It's been slow going because I've started on a zero budget. Mom passed away in 1997, but I continued as Dad's live-in caregiver with free room and board as my compensation, where I spent my free time online, (right from the living room while Dad snored in his recliner). My learning curve was steep! I felt like I'd been to university a couple of times!
From all the FREE information out there on the net, I've taught myself web design, published my novel by POD, and have made a number of good friends around the world, especially through my novel-site, Ruthes-Secret Roses and my weekly ezine, RoseBouquet. My novel and that site often refer to my friends as roses in my garden of friendship. All the while I've tried out a number of free income programs, and discarded a lot of them as I've become more discerning.
I wrote a big, heavy family history book during those caregiver years, and later a genealogy web site, A Godly Inheritance. I still hear from people sometimes, who have discovered the site and wonder if we don't have some relatives in common. With some good clues or data, I can look it up.
I've registered my main business, Bouquet of Enterprises, with my home province, Saskatchewan, in Canada. I've not been able to afford employees yet, so I do ALL the work myself! But like my Dad, I've learned to be resourceful!
I have ideas for a number more, which I'll name for flowers too, but there are steps in my long-range strategy that have to be covered first.
Like a gemstone, I have many facets, or sides to me. You may explore them through these links:

My Financial Principles to keep me ethical

My Privacy Policy to keep you safe

If you are truly keen to see more about me - check out My Life in Photos on the novel's site. If you wish to get to know me better and learn how and why I work at my online business(es) - simply go to the Articles link in the top of most pages' menu, or down above the footer. There are several articles in that section about myself and my values.
P.S. In October 2014, I started to revamp the blog and this whole site, to give it a more modern look, and to apply new things I've learned about improving my website. Here, in 2020, I'm doing it all over again, in a Responsive design so it will adapt to whatever device you use to visit.
In fact, in the early months of 2022 I moved the articles/posts on the eAction blog here to the static site which is more secure.
P.P. S. I think it's hard to write a conclusive about me page, as there are so many facets to my life. I have produced a brochure, which does a valiant job of describing me, and what I have to offer you or anyone who wants to be my friend. Brochure: The Responsble One.
What? You want still more about me? - Okay, go to see this Article: More About Me.
Shopping Online/Offline?
Regularly Get a portion Back into your Bank Account!
Sign up for FREE with CashBackWorld
Whether you collect diecast models of vintage cars, or your boys love vehicles of all kinds to play with on your carpets or in the sandbox, you may find just the DEAL at my Diecast Models Store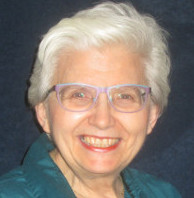 Ruth Marlene Friesen
The Responsible One
Business Card
Privacy Promises ~~ Sitemap
Bouquet of Enterprises
© 2004-2023 Ruth Marlene Friesen
Saskatoon, Saskatchewan, Canada