More About Me
Okay, a little more about me. Ideally, I'd like to talk about YOU and get to know you better!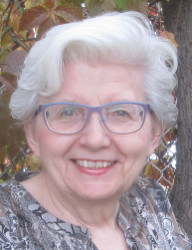 I was taught that I should not blow my own trumpet. However, I do exactly what you are doing here now, when I meet a new person and want to make sure he/she is a safe person to have for a friend and business contact. I look for the "About" page.
So. I need introduce myself, eh? (There is your first clue: I'm a Canadian). I live in the pretty prairie city, Saskatoon, in the province of Saskatchewan, Canada. I grew up in a small town, Hague, north of this city, and worked for four years in Saskatoon as a telephone operator, but when I had paid for my '68 Nova in 1971, I packed up my stuff and drove off to London, Ontario, where I expected to publish my novel.
(Oh-But I had much to learn!)
I lived there for 12 years before I came back to care for my parents in Hague, and that ended up taking 23.5 years. Mom died in 1997 and Dad in 2007. (I could tell many stories of that era! In fact, I believe I will write a book yet about caregiving for our seniors.)
In 2007 I moved back into Saskatoon, and bought a wee little green house, where I still am, doing my online businesses, and some gardening, plus some work for non-profit ministries.
How I Came Online
In my London years I became very involved with Children's ministries in the church. I learned to be in charge, planning programs and leading volunteers. At the same time I kept working secretly on my novel, rewriting it many times.
When I returned to Hague I put the manuscripts away deep in a deacon's bench under some pillows, and vowed that I would NOT touch them again until God made me. Sure enough, some years later, I would be washing floors on my hands and knees and suddenly get vivid scenes in my mind about how the book needed to be redone again. Unfortunately, my old Underwood typewriter died about that time, and although I borrowed one a few times, I was stymied! No way to write, except by hand!
About that time I began to read about the internet and how you could publish online. I'd never been to university, but I began to wonder if I could learn to use a computer?
Before I could prove that one way or another, I had to wait for funds. Did I mention that my parents could not pay me more than free room and board, so no income unless I earned it through freelancing or odd jobs for neighbours? I really learned to live frugally by faith, and to do without quite a bit. I did manage to buy a small DOS computer - (remember, black screen with amber text?)
After Mom died, Dad and I took a three week trip to B.C. to visit relatives; we'd been house-bound so long we needed to get the travel bug out of our system. Once back I settled down to re-write my novel in earnest. The delays had added maturity, and I could tell it was much, much better now. But my little ol' DOS computer couldn't go online. Yet, now I was really dreaming of publishing it myself.
It took until January of 1999 before I could buy a Panasonic computer with Windows 98, and whee! I was online and learning like a house-a-fire!

A pen-pal in London, helped me pay for a Print-on-Demand contract, and my book was published.
Ah, but now I had to market and promote it. How do you do that? Well, Angela at Booklocker.com suggested a website about the book and it's theme. So I began to teach myself web-design. But that was NOT MARKETING YET.
I have gone on some rabbit trails, and learned some things not terribly useful, but I did learn good things too, - like, how to build websites from scratch. (Now I have a little stable full of those 'ponies'). Plus, I've built some for clients, mostly non-profit ministries, some of them still paying me to maintain and add to their sites. My own sites are mostly niche affiliate sites, and I've learned a lot about keyword work so the search engines will deliver traffic for free. But it has been slow going.
That is, until 2015, when I began to learn more powerful marketing skills, and now in 2019 this is taking off with an online community that teaches and trains us to do it in dozens of different ways! Things are coming together and I see how to connect many of these skills I've been learning for the last 20 years online.
There are wonderful tips for using social media more effectively - almost effortlessly. There is blogging with powerful plugins that attract swarms of interested buyers. (I love to write, you know! So this one appeals to me).
It's like getting new glasses and suddenly you can see the whole map before you and see how everything is connected to one another! Of course, one doesn't have to use all these marketing tools at once. You can start at just about any part of the map, and like cruising into another city... you can keep adding methods as you feel ready for them. All the training is done by video. People who are making 6 figure incomes demonstrate every step for you!
I feel like I'm really a Big City Girl now in online marketing!
Hey, don't let my white hair mislead you; I did a Facebook quiz the other day to see what generation I really am at heart. I'm a Generation Z - (even if my birth certificate insists I'm a Baby Boomer).
How I Can Help You
So if you are an Online Business "Wannabe" - even if a senior carefully typing on your 'keyboard' - or, if you have tried selling on ebay, or just bought a thing or two, and feel very 'new to the internet'
- I CAN show you;
* great online business ideas (most of which you can run all by yourself!)
* how to build niche websites, (tho' that might take a course to speed things up)
* how to promote a business, even in the booming e-commerce world!
* how to find the best tools you'll need to accomplish your online goals.
* how to make money back from almost all the shopping you do!
...And, a number of other things!
See how I sorted out My Traits that make me suitable for online business. You can also see what you might "Catch" or Learn from me.
be on my eAction Mailing List to keep informed!
Here's my new resume. As a Baby Boomer, I've done many things, but I've decided on the roles where I'm at now;

Webmaster, Writer, Editor & Networker -
I'm patient with Baby Boomers; Want work online with me?  :)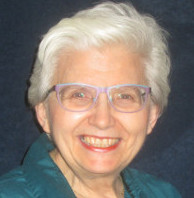 Webmaster

I taught myself website building skills in 1999 when I researched self-publishing online, and learned that I would need to promote my own book, and the best way was to have a website about it. I tried a few free sub-domain sites first to get the hang of it. Then I was asked to build one for a mission in Saskatoon, and because I'm a responsible person who takes assignments very seriously, I got that one finished before I got my book website up.
That came in 2001 when my novel, Ruthe's Secret Roses was published through Booklocker.com. So I set up Ruthes-SecretRoses.com. I tried out many new things on it, including affiliate marketing. That site has gone through a complete overhaul to make it compatible with responsive design, but that took some time as it had grown to over 1000 pages!
.
You see, as I made internet friends I ended up building websites for their ministries and missions around the globe. In almost each case, I ended up being the maintainer of their sites too. That means I have a stable of over 25 sites that I look after, and only 11 of them are mine.
Writer
The plot for a novel came to me when about 12, but I didn't start writing on it in earnest until after high school, when working shifts at the telephone office. I lived with that story in my head for about 30 years and re-wrote it about that many times too. Or more! I finally published it in 2001 with Booklocker. I published a couple of family histories before the novel came out, and I was freelancing articles for various magazines about that time too. So, although I have not made huge incomes or gained fame as a writer, I have been a professional writer for many decades. That is definitely part of my new resume.
It was only after I began a daily life on the internet, and learning the importance of blogging, and creating websites around topics that I know fairly well, and of course, daily email correspondence with my growing circle of contacts that I finally felt I was writing fluently, frequently, even effectively!
The internet is a writer's paradise. Words are needed everywhere! And often, those who can't write are willing to pay me to do it for them. I notice though, that those not so good a writing are thriving at using videos to get their messages across. There's room for more of us on the Net!
(Can you put writer on your new resume too?)
Editor
All those years of polishing my novel taught me to watch for ways to improve my spelling, grammar, punctuation and the sense of a sentence. Those habits have made me an editor, and I enjoyed several years as the acting editor/writer for Western Tract Mission's quarterly Reflections, and then as the official, paid editor for The Historian published three times a year by the Mennonite Historical Society of Saskatchewan (MHSS). I rather enjoy this kind of work! So this is on my new resume as well.
By the way, in my case that included the layout work for publications. Sometimes that is seen as a separate kind of work.
Networker
Another role and career I've been slowly adding to my resume over the last couple of decades is to be a business woman who networks and sells the products of others. When the sales work is mainly done by placing ads and banners on websites, it is known as Affiliate marketing. That has become sort of automatic for me.
In the years 2015-17 or so, I discovered the potential in recruiting others to sell under my coaching and help, and I've learned about Attraction Marketing. I was giving a couple of hours every afternoon to ease into this in a bigger way, while I am still finishing a book-writing project for the mission's 75th anniversary, and I continue to work for my MHSS client one night a week. When the book was finished two years later, I was ready to shift into networking with the new techniques I've been learning.
Baby Boomers
One community of attraction marketers is a tremendous help in learning this, and the enthusiasm is quite infectious. I notice that most of them are of a younger generation. But hey, I'm convinced there are many of my own generation that are quite capable of learning to do this, but they may need a understanding tutor or mentor to help them get rolling in this kind of work. It's all possible from your computer and/or cell phone.
You see, I'm not the only one who has come a long way by teaching myself. You may have done amazing things in your lifetime as well, so learning and conquering another skill is not beyond you at all. There is no mandatory retirement on the internet! We can ace this too, and maybe help out some younger people as well!
Resourceful, Responsible and Rejoicing Ruth!
I've been called Faithful, Tenderhearted, and Wholehearted as well.
In 1999 I decided to go online and LEARN to be a Business Woman. I've taken on this tagline for my first business website; Small Business Ideas with Imagination, Creativity, Ethics, and God's Blessing!
New friends, upon first getting to know me, quickly notice that I'm generally cheerful, upbeat, and talking enthusiastically and FAST. I have to explain over and over again, that it is just the normal speed for my mind. I will slow down if they ask me to, but as soon as I get going on something I'm excited about my mouth speeds up.
That is one reason I really like to write. Then I can think at full-speed, but others can read as slowly as they need to, so as to follow me.
I do have MANY interests and passions, but I like to make it clear that I have high standards for ethics and godly, Christian principles that I live by. More on that later. But just so that you know; there are some things I will NOT stoop to do.
As the oldest of five, and with a mother who was sickly most of my life, I learned early on to be "The Responsible One," taking charge of our home and my siblings from as early as I can remember.
I knew I had a vivid imagination and liked to make things, but it was not especially nurtured in my youth, but when I went off to a far city in another province, and I got involved in Pioneer Girls Clubs, my creativity began to break out in many directions. I gained a whole bunch of new skills and abilities. Not just crafts, but also in mentoring and disciplining others. I thrived and grew in all our activities.
All the while I was secretly writing a novel too. It just didn't strike me as creative at first!
In 1983, sure it was God's Will for me, I resigned my jobs in London, Ontario, and moved back home to care for my parents. That took more than 23 years. Yet, during that period I grew much stronger spiritually, and in being ever more frugal, also as a manager of the affairs of others, and in creative writing. (Yes, I could tell many stories from that era)!
As a Business Woman
Naturally, when we step into a business career or role, we apply many of the traits we learned all the way back from childhood. How did my traits transfer into my business style?
First of all, I'm eager to explore and learn new things, but I deliberately make myself go slow enough to thoroughly research and study something to make sure that it is ethical and safe, and to find out what it will cost me in time and money. Even in how I will invest myself.
Because I started on a shoestring too short to tie around a finger, I had to be very resourceful and check out all the free information I could find for how to do something before I would pay for anything. Being a frugal business woman means it took me longer to reach certain levels, but it also meant that I had not wasted gobs of money the way some others have had to learn the hard way.
Since I could not afford to go to techies when I had computer problems, I learned to research and solve them myself, for free. When I discovered Linux systems were free to download and install, I taught myself, so I can now fix and install computer systems fairly easily. It's not my most favourite thing to do, but I can and do, whenever necessary. This saves hundreds of dollars in repair bills!
I taught myself web designing when I published my novel by Print-on-Demand, and discovered that I would have to market it - preferably from a website. That has since stood me in good stead as I have built websites for clients and non-profit organizations.
Editing, and graphic design skills have been added in a similar fashion, as needed.
The internet is one ENORMOUS place of information! You can find and learn anything - if only you know how to look for it. Because information is conveyed by words, just guess how important a writer is on the net! It's positively a writer's paradise!
Of course, you don't become a wealthy writer, or anything else, until you learn to discipline yourself like a good business person and make time in your daily schedule to train yourself, seek out the good jobs, or build a web business that will use your words to bring a profit.
Fortunately, I also love to teach and mentor others in the things I've learned. Already, I've done that to some degree in all my eclectic online education. At this point, though, I'm trying to become more focused on sorting out what I know and what those who follow me need to learn. I'm shifting into a more earnest trainer, mentor or teacher mode.