4 Stages of a Successful Marketer
by Ruth Marlene Friesen
4 stages of a successful marketer? What are they?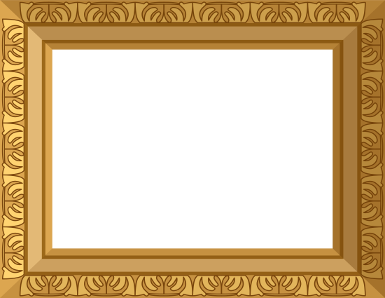 I've just listened to a video where a man, Rob Fore, who has a downline of over 10,000 shared about the Four Stages or Levels in operating a multi-level marketing business. You may already know most of this; I thought I did too, but hearing Rob explain the progression from one level to another is quite helpful. I always find it useful to keep the BIG PICTURE of my plan in mind, while I'm working on the individual, or current part. Therefore, I found these 4 stages of a marketer quite interesting.
Stage/Level 1 - This is where we are still learning to market our business - which we must remember involves P E O P L E. We need to find, recruit and persuade people to join us in our business. We must memorize our scripts until talking to people comes naturally to us, and we'll have to put in lots of hours. Of course, you are working on a Brand of YOU, that attracts people to follow you.
How long do we stay at this first stage of a marketer? Rob said when you have recruited 24 people and through them a downline of about 200 you will feel like you've been through Basic Training.
Stage/Level 2 - Your Brand of YOU is getting known and recognized! So about half the time you are still looking for p e o p l e and recruiting, and the other half the time, potential team members are coming to ask you if they can follow and join you. By now you should have an effective personal blog, reaching your targeted niche, and you should be leveraging your time and skills so that you are still signing up 2-4 people a week, but now it doesn't take so long. Your work load is much easier in the 2nd of the 4 stages of a marketer!
Stage/Level 3 - Here the skating is much, MUCH easier! About 90% of the people who come to you, are attracted to you and begging to join under YOU. People have come to know and like and TRUST you. They see you succeeding and they want to hang on and ride the gravy train with you. By this stage of a marketer you are a mentor and trainer. Signing up new people just - comes naturally! In fact, you will probably work less than 10 hours a week to get the results you got in Level 1. Sounds nice, eh? The work of your downline is now blessing you, and causing you to prosper.
Stage/Level 4 - Rob said that when you get to this level you will KNOW that you have as much financial freedom as you want. Most people who get to this stage start investing their money and let IT do all the work for you. You may still appear to be in your multi-level Business, but you may just be going through the motions. Ah, I understand! That's because now you can focus on the things you wanted to do all along and for which reason you were working your business. This is why you went through the 4 stages of a marketer.
In my case, I want to go visit missionaries and ministries and see what kind of money they really need. (I know how handicapped they all seem to be for lack of funds). And if I really get some free time at last …. well, I have some books in my head that I should write!