Becoming a Business Woman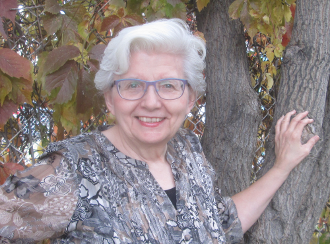 Becoming a business woman is not exactly normal for a creative type like I was and still am. How do you get from Point A (creative personality) – to Point B (Business woman)?
I always thought of myself as a creative type, not business, logical or numbers related. Reading and writing stories was my thing. After high school I turned down any job as a cashier because I was afraid of even making change. Yes, even with the help of a cash register!
I spent 12 years writing a novel secretly and over and over, while working as a receptionist (for bread 'n butter), and taught and ran children's ministries at church. Then I spent another 23 1/2 years as a caregiver for my aging parents, and part of that time my Gr'ma too. My only gift seemed to be my vivid imagination.
(Sigh!) But I began to crave to publish my novel, and realized that no shining knight was going to come over the horizon to do it for me; I would have to do it myself.
When I first read and heard about the 'internet' and that one could 'publish' on it I became very interested. I wondered if I had enough wits about me to learn to use a computer.
I became willing to learn to be a business woman. Hey, I even asked for this as a divine miracle. Surely, it would take one!
After Mom died I got my chance. Dad still needed someone around, but not nursing attention, so for 10 years I explored and taught myself many things online, including web design and publishing my novel via Print-on-Demand. But then I had to learn marketing, so I read up everything I could find, and tried all the free stuff first on my way to becoming a business woman.
When I built a website around my novel's theme; I thought I was in business. Then I learned how to put up affiliate links, and I felt I had really arrived. Especially when I got my first AdSense cheque deposited into my account. I still wasn't making a living. But hey, I felt like I was becoming a business woman. I kept hours and records like one.
After Dad died I had to find sure ways to support myself, so took on some website building and maintenance clients, plus some non-profit volunteering. Then I really got too busy for my online business ventures.
However, when I became convinced that it was marketing skills that I lacked and began to hunt for these answers in earnest in 2015, I met some people, like Margaret, who offered to train others in her marketing techniques. I didn't care for some of the techniques like surfing for traffic, or the building programs, which meant I would have to find more people to sign up under me if I wanted to earn an income. Too many "opportunities" and not enough good quality techniques. Yet, it was Margaret who discovered and then recommended, two brand new money-making programs. I had learned to identify with her well enough so that I followed her into these new programs.
The videos did not show up well for me in the first one, but I liked and got more out of the second one when I joined that. The e-Commerce part, selling on eBay and Amazon sounded more doable. I could see myself doing that, but since I live in Canada, the advice was to sell ten items on the Canadian eBay.ca first. My items would not sell, and the dragging of time, while I was still busy with my clients and volunteer job – which now involved writing a history book for the Christian publishing ministry – was still crowding me for time.
One of my brothers asked me to sell his large collection of diecast collector's models of cars, trucks, farm machinery, etc.. so that his daughters could get an inheritance from him. I got more excited about e-Commerce. Only to discover that this had quite a learning curve to it. I've decided to put it off until  – well, when Tom died, and I really would tackle his collection at that time. (This crowded out the arbitrage selling of the program I had joined.)
Back in  2015-2017 I needed to focus on my commitment to write a history of the Western Tract Mission 75 years as a  tract ministry. I put all my online business ventures on the back burner.
Guess what. In 2019 Tom died and when my spine fracture healed up, I began earnestly to try to keep my promise to him. Plus trying to promote several other business streams that I believe are worthy to keep going.
Just in case! If you are not on my eAction LIST, please take care of this right away! Each email has free coaching advice and encouragement as you learn to make money online. Just fill in this little form and hit the confirmation link in the first email that comes to ask for that. Then, Presto! You will be on the LIST!