Bouquet of Enterprises
- Fact Sheet
OWNER: Ruth Marlene Friesen
TITLES: Web-designer, Entrepreneur, Author, Publisher, Editor

PERSONAL DATA & CONTACT INFO
May be requested on individual basis - Use This Form to Reach Me

PUBLISHED
Novel
Ruthe's Secret Roses - ISBN 1-59113-067-0
published digitally (.exe) April 2001, and (.pdf) September 2001
Published in print March 2001 - by BookLocker.com

Ezines & Blogs;
JournalDigest - Journal of God's Provision
was a weekly ezine from April 2000 - April 2001
it became the RoseBouquet - April 2001 to the present, 2021) first as ezine;
online since June 2005 onwards as both blog & ezine
eAction (at first, Encouragement & Action) - from March 2001
Genealogy/History Books
A Godly inheritance -October 1988 (maternal family history printed on Gestetner and bound by hand!)
Grandpa's Stories - 1996, new editions, 1998, 2000, 2003, & September 2006 (paternal family history)
A Network of Neudorf - 2002
Our Friesens & Assorted Friesens - 2002, December 2005
Please NOTE: These family history and genealogy books have all been updated in 2021 and are now offered as eBooks from my genealogy site; agodlyinheritance.com/books/
Poetry & inspirational Books
Heart 2 Heart
poetry chapbook, Christmas Gift edition, 1996, e-book edition 2005
Freelanced articles and short stories - 1977 - 2002
Lots of articles and web content - since 1999!
BUSINESSES
Bouquet of Enterprises - registered March 1, 2001 but used since September 1983 for various small jobs and services, done with creative flare. Presently the focus is on promoting affiliate links on the internet, and small business ideas. When one business idea becomes a reliable stream of income, it can be broken off to form a subsiduary company. The range of business interests covers publishing print and e-books, translation and virtual office services, including web design, and marketing for affiliates on web sites.


WEB SITES
BouquetofEnterprises.biz
Ruthes-SecretRoses.com
Generosity-Alive.org
AGodlyInheritance.com
Aloe-Vera-and-Handy-Herbs.com
Online-Shopping-guides.com
eAction.info (Scavenger Hunt!)
DiecastModels-Inheritance.com

PRIZES & AWARDS
My First Domain name and professional web hosting package - won in a contest on December 15, 2000 from ABCHost.com and eBooksN'Bytes.com


Back to News Releases Index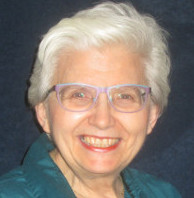 Ruth Marlene Friesen
The Responsible One
Signup to my
eAction LIST
for a choice of two
Free Gifts.


eAction Email List
Business Card
Privacy Promises ~~ Sitemap
Bouquet of Enterprises
© 2004-2023 Ruth Marlene Friesen
Saskatoon, Saskatchewan, Canada