Index to Rare Items for Sale
Meredith, a handmade doll, with sculpted fabric body and a luscious mane of auburn hair available for a private sale for a minimum of $50 Canadian.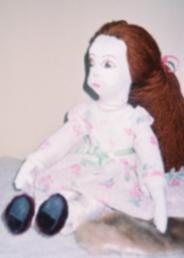 See more about Meredith, My Special Doll with sculpted body, a luscious mane of auburn hair, satin panteloons, and burgundy velvet shoes. Her dress is of sheer cotton voile, and she has a little mink stole for her shoulders!

If you are interested you can reach me through my "reach me" form. Please specify that you are interested in Meredith.
Secondly, I have two vintage double-sided and framed school slates, with one stylus, from the 1920s to 1950s era. See more on this special page about these Vintage School Slates and how to arrange for a private sale.
Use the same "Reach Me" form above to inquire about buying these slates.
Whether you collect diecast models of vintage cars, or your boys love vehicles of all kinds to play with on your carpets or in the sandbox, you may find just the DEAL at my Diecast Models Store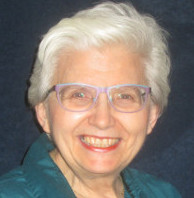 Ruth Marlene Friesen
The Responsible One
Business Card
Privacy Promises ~~ Sitemap
Bouquet of Enterprises
© 2004-2023 Ruth Marlene Friesen
Saskatoon, Saskatchewan, Canada