My Books and e-Books
Listing for download, some business ideas and training eBooks, then books I've written, and a few more that I heartily recommend and promote.
FREE Business Ideas & Training eBooks
I had gathered a number of excellent e-books that I found useful, but have discovered that they are no longer available. I do still have my own copy of some of these e-books, so I will allow you to continue to download and claim a copy. But understand that the author no longer offers them. I'll try to gather a new collection of helpful books for you.
You might want to study these pages:
* Masters Courses
* Master Affiliate Program
* Build Your E-Business

Books I have written!
Ruthe's Secret Roses the soft cover or PDF at Booklocker.com

Ruthe's Secret Roses the e-book PDF or .exe

Heart 2 Heart a poetry chapbook.

13 Meditations for Christmas my Christmas gift for 2005

Angel Encounters as I've found and studied in the Bible. (PDF)
Other's Free Christian eBooks
The Choice is Yours - A gospel e-booklet but for windows systems only.

When Heaven is Silent - an e-booklet with messsages, and poems to give you hope

Someone Cares for You - gospel e-booklet (windows only)


Books to Help You with Your Web-Business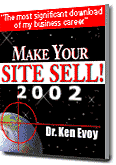 The very first e-Book and Affiliate Program that I came upon back in 1999 was the Make Your Site SELL e-book, and Dr. Ken Evoy's business, SiteSell. His program for Affiliates is known as the 5 Pillar Club.
At first I looked at it very shrewdly, reading the site several times, and being wary of any tricks to mislead a new wannabe business woman. When I discovered I could take the Affiliate Masters course by email for 5 days straight - and for FREE, I decided to do that.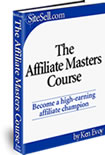 Now I was overwhelmed with the clear common-sense of this man, and it all knit and held together so well. I was won over and became an Affiliate. That brought me weekly emails from Dr. Ken Evoy that were tremendously helpful in me getting the big picture of doing business online, and actually making money honestly by just using good marketing techniques instead of lies and tricks.
That began my FREE online University in becoming an ethical business woman on the Internet. A Netpreneur, if you will.
Things do change so fast on this super-Cyber-highway, that you have to keep your hands on the wheel, and be ready to shift gears quickly sometimes. For instance, marketing, or even sending these courses by email has become such a hassle because of all the spammers and thieving hawkers that have crowded in on this road. So Dr. Evoy has now put those same courses, updated with the most current approaches into e-books instead of the email courses.
They are still free, but instead of getting one lesson a day, you can download a whole set (and believe me, each lesson is so large it can take you a couple of days to read and absorb!), and you may study them at your own pace.
And I warn you; you need to DO the steps described, not just read them, or they don't become part of your business style, and then they don't help you much.
I would highly recommend, - especially if you feel like you are in new and unfamiliar territory concerning doing business online, -- that you download and study these e-Book Masters Courses first. They will set an excellent groundwork for you, so you're off to a better start.
An ethical, wise, and proven-to-work mindset for making money online. With a clear conscience!
Go directly to the download links for the Masters Courses.
Now there's a NEW version of the Affililate Master's Course, slanted expressly for Work-at-Home-Moms (or WAHMs). It was written by four real WAHMs who met at the SiteSell Forums, and Ken Evoy got so excited, he asked them to write a book for him. You can download it by clicking on this cover;