Azaleas Virtual Assistants
(A Division of Bouquet of Enterprises)
I had a wonderful plan for a Solo Web Business Incubation/Training Course, in 2007 when I moved into Saskatoon. But I got involved in a literature ministry as a missionary; soon I had many different roles there and my time for a business on my own was repeatedly reduced. The projects I worked with at the ministry, and the few clients I had on the side showed me that I had skills that I could do for others from home, and I discovered that this was part of the Virtual Assistants type of business that was becoming very popular.
Essentially, this means providing the kind of work that secretaries used to do. As long as you understand what your client (boss) wants, and you know how to work alone to provide the finished documents, or a number of other services, and then how to send them to the one you are working for via email or uploads, then this is not so hard.
Because so many are running solo businesses, or some non-profit organizations work mostly from the homes of volunteers, there is a huge need for these Virtual Assistants.
I'm a natural multi-tasker, and I probably drive myself harder than most others would. However, even I could see that I couldn't offer my services to more than those I was committed to. It just seems wiser not to let people know I'm able to do many different things FOR them from my own home.
On the other hand, it might be helpful to others if I was able to set them up to do the specific tasks that they could do for clients. I've given this some thought, but still with caution as I see how setting up these relationships will increase my workload. Am I really ready for this?!
Cautiously, I'm opening the Azaleas Virtual Assistants department of my business, Bouquet of Enterprises. I may be doing most of the work at first, as I set up the procedures for others to follow.
What Will Azaleas Virtual Assistants Do?
Like Administrative Assistants (formerly secretaries), they do much of the paper work and carrying out of the duties of the boss or business owner.
Because of my experiences, the VAs that work under me, will offer the kind of skills that include;

building, maintaining, and updating a website
proof-reading and/or editing
writing content: i.e. emails for lists, articles for blogs and sites,
sending out emails to mailing lists
designing documents and books for publication

Am I Available for More Work?
Not really. But to help some friends get started in Virtual Assistant work, I am willing to consider an occassional assignment, with the intention of setting up steps for someone else to take on the VA contract. So... contact me, and I will decide on a case by case basis.
I do offer a domain register, and a private Website Hosting Service. Mostly by Invitation. You may ask me about it.
Want to start recruiting real eager people each week?
You ought'a be at this free weekly marketing webinar!
(Happens every Wed. at 8 pm EST;
But you must register in advance!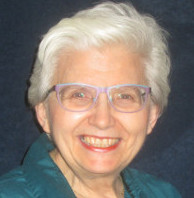 Ruth Marlene Friesen
The Responsible One
Signup to my
eAction LIST
for a choice of two
Free Gifts.


eAction Email List
Business Card
Privacy Promises ~~ Sitemap
Bouquet of Enterprises © 2004-2020 Ruth Marlene Friesen
Saskatoon, Saskatchewan, Canada